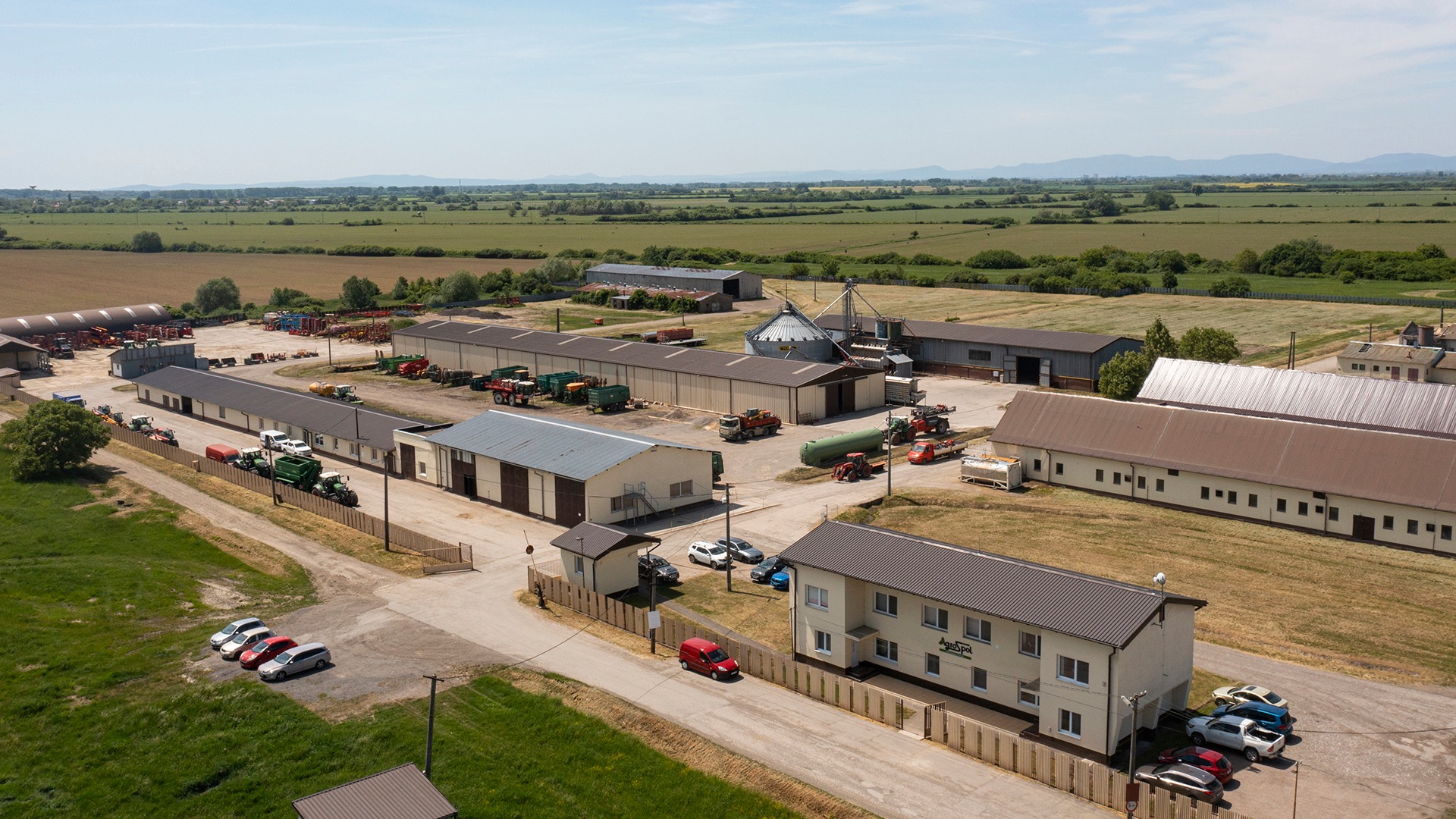 AgroSpol
Agrospol s.r.o was established in 1993. After years of operation, the company was sold into the hands of the Kraus family from Germany. In the first years, the company was managed by Mr. Herbert Kraus, but subsequently his son, Mr. Daniel Kraus, took over the management of the company.
At present, our company specializes in plant production. It manages 5,300 hectares of arable land on which we grow various types of cereals and oilseeds, such as wheat, winter barley, oilseed rape, soybean, corn, sunflower. The company also owns 700 hectares of TPP and meadows. The company has its own modern fleet of world brands to achieve the highest possible results. The company currently employs 31 people in various management, administrative and operational positions. The company Agrospol s.r.o is also a great benefit for the local population due to various charitable and sponsorship events that serve to develop and improve the environment for citizens.
The agricultural facility also includes the recreational facility Hotel Slnečný dvor, which is located on the outskirts of Michalovce, where we offer our customers services related to accommodation in various comfortable rooms.
Our team

List of the most important people in our team.